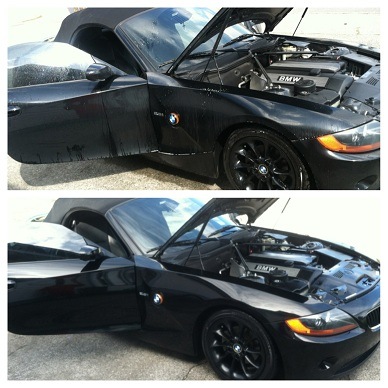 WELCOME TO KINGZ DETAIL "HOME OF THE $45 MINI DETAIL." YOUR NEWEST PREMIERE LOCALLY OWNED OPERATED LICENSED & BONDED AUTOMOTIVE DETAILING, CAR WASH & CUSTOM AUTO SHOP IN THE PACIFIC NORTHWEST!

KINGZ DETAIL WAS FOUNDED IN 2006 BY ZUAREL BLUE. WE SERVICE ALL VEHICLES & PAY CLOSE ATTENTION TO DETAIL IN EVERYWAY SHAPE & FORM. EVERY CAR THATS SERVICED BY US IS AUTOMATICALLY ENROLLED INTO OUR ROYAL REWARDS PROGRAM. WITH OUR ROYAL REWARDS PROGRAM WE ARE GIVING AWAY 50% PERCENT OFF FULL DETAILS, EVENT TICKETS, FREE PRODUCTS & ACCESSORIES.

OUR BUSINESS PROVIDES QUALITY SERVICES AT REASONABLE RATES. WE PRICE MATCH ANY COMPETITOR WITHIN THE STATE OF WASHINGTON. WE ARE A NEW ERA IN CAR WASHING, DETAILING CARS & CUSTOM PARTS. OUR TOP OF THE LINE WAITING LOUNGE PROVIDES FREE WI-FI FOR ALL CLIENTS & ROYAL REWARD MEMBERS.

SIGN UP TO GET THESE GREAT REWARDS VIA EMAIL TODAY!

We are now located at 2211 70th ave west UNIVERSITY PLACE, WA 98466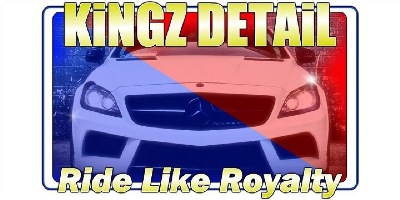 http://www.facebook.com/pages/KiNGZ-DETAiL/124856730944546